Fersona Jewellery was founded on two principles: Service and Quality. Our mission is to provide accessible luxury to all by offering high-quality jewelry without the typical retail markup. When you're happy,we're happy.
Fersona  is jewelry store that contains a variety of different categories. Fersona is committed to leading the jewelry trend by creating new products.
While optimizing the process, we will ensure the quality of the product. Focus on ensuring that you have an excellent online shopping experience. Our goal is to create a brand that can resonate with today's modern women and accompany her to play multiple roles in life.
When we first started, we didn't think of identifying ourselves as a sustainable jewelry brand, and at the moment we cannot assert that we are. However, we do believe that environmental and social responsibility are the way forward. We constantly understand the needs of our customers and develop new products according to their needs, which have now been recognized by our customers.
At present, we have become a jewelry brand store leading the fashion trend of accessories, with a large number of long-term fans. It all starts by opening up the conversation, looking at what needs to change and starting by being the most responsible we can be with ourselves, within our brand. It's a journey we have decided to embark on and we're counting on you to join us along the way to become better every day. Stay tuned!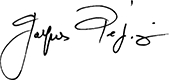 Happy Customers
.We love hearing from our customers! Please feel free to email us or submit online service requests with your impressions and feedback . .
Our Mission
To beautify the world with our meticulously crafted fine jewelry
To inspire moments of happiness and celebrations
To enlighten and enrich women's lives
17 Years of Experiences
We offer outstanding value by bringing you the greatest selection of jewelry. Our products goes through an extensive quality control process ..
Join The Community
What's New
Sign up for exclusive early sale access and tailored new arrivals.